Real Sovereignty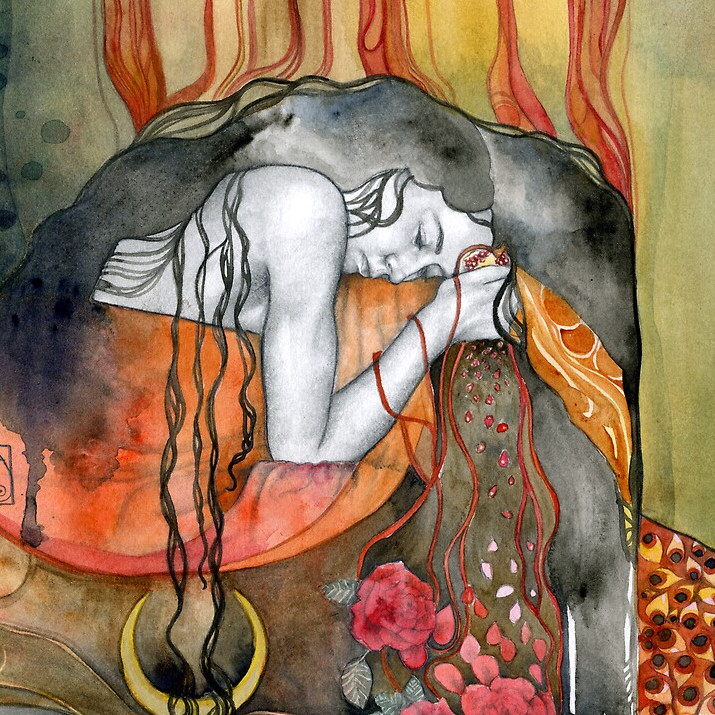 Becoming more conscious to where we have unconsciously given up authority can be quite a painful process. We can see the paths, goals, words, beliefs and attitudes we might have followed while projecting our authority onto others. It can be a lot of material to be with and integrate–there might be a lot of cringe and repulsion towards the parts of us that have given away their authority and sovereignty.
For me, it often felt easier to keep doing things in the outside world, rather than fully turning towards the sensations of smallness. Unconsciously, deep inside, there has been the belief that when there is success in the outside world, there won't be a reason anymore to feel small. That is not only putting the small self and the gold she carries more in shadow, it is also not true on so many levels… What we don't attend to will find its way into the material world, whether we notice it or not.
Attending to our sensation of smallness brings us more self love, it makes us show up for ourselves and in the world in a more loving and whole way and that radiates within every action we take. Being with our small self in a loving way, is showing up for our past AND taking responsibility for our future. When we show up for our small self and are willing to be with it, we contain the energy and get bigger.
There is no bypass to real sovereignty. Going into the underworld is a good, direct way to develop it.